WDB Trading
Holleweg 55
1851 KD HEILOO
072 - 5337923
info@wdbtrading.nl
http://www.wdb.nl/
Microsoft Remote Desktop Services 2008 R2, OLP-NL, Lic/SA, DCAL, 1u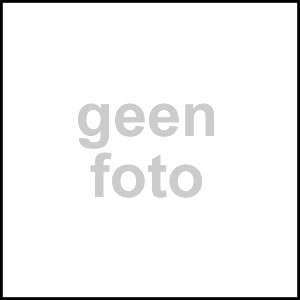 Omschrijving
---
Remote Desktop Services
Accelerate and extend desktop and application deployments from the data center to any device with Remote Desktop Services (RDS), one of the core virtualization technologies available in Windows Server 2008 R2. In addition to the traditional session virtualization scenario (formerly known as "Terminal Services"), Remote Desktop Services has expanded its role to provide an extensible platform for a Virtual Desktop Infrastructure (VDI).
New in Windows 7 and Windows Server 2008 R2 Service Pack 1 Release Candidate, Microsoft RemoteFX introduces a fresh set of remote user experience capabilities that enable a media-rich user environment for virtual desktops and applications accessed from a broad range of client devices, improving remote worker productivity.

RDS Overview
Remote Desktop Services (RDS) in Windows Server 2008 R2 provides the ideal platform for companies to implement a centralized desktop strategy, helping organizations improve flexibility and compliance while improving data security and IT's ability to manage desktops and applications.
RDS is a centralized desktop and application platform solution that uses presentation and desktop virtualization technologies, offering powerful opportunities for IT to deliver and manage corporate desktops and to respond to users' needs in a flexible way. RDS is the new name for Terminal Services, and reflects the expanded role in Windows Server 2008 R2 so that you can run the desktop or applications in the datacenter while your users can be anywhere. Learn more about RDS and download the Remote Desktop Services Datasheet.

Virtualization with RDS
RDS allows you to install and manage session-based desktops and applications, or virtual-machine based desktops on centralized servers in the data center. With RDS screen images are delivered to the users, and the users' client machines in turn send keystrokes and mouse movements back to the server. When using Remote Desktop Services, administrators can present users with an entire desktop environment, or with their individual applications and data which they require to complete their task. From a user perspective, these applications are integrated seamlessly—looking, feeling, and behaving like local applications. Learn more about Virtual Desktop Infrastructure (VDI) as an alternative desktop delivery model that allows users to access desktops running in the datacenter.

High Fidelity Graphics with RemoteFX
RemoteFX, a new feature of RDS delivered in the Windows 7 and Windows Server 2008 R2 SP1 Release Candidate introduces a new set of remote user experience capabilities that enable a media-rich user environment for virtual and session-based desktops. RemoteFX lets IT administrators deliver a rich graphics experience to end-users through virtualized desktops. Using new protocol enhancements between Windows Server 2008 R2 and Windows 7, end users can now access virtual machines on a wide variety of target devices and still get a rich graphics experience with server-side graphics processing. Download Windows Server 2008 R2 SP1 RC today and begin your free evaluation.

RDS Business Value
Together with technology from Microsoft partners that leverage the platform capabilities found in Windows Server 2008 R2, RDS can be a cost-effective solution for any type of organization, particularly those with a mobile workforce, structured task workers, or knowledge workers with a need for flexible desktop or application access, including contractors, offshore workers and office workers who require a free seating environment or have a need to work from home. Regardless of the size of your organization, deploying RDS can provide the flexibility and functionality needed to deliver real business value to your business. Learn more about the business value of RDS and download the RDS Business Value Whitepaper.

Licensing Remote Desktop Services in Windows Server 2008 R2
Remote Desktop Services (RDS, formally known as Terminal Services in Windows Server 2008) functionality in Windows Server 2008 R2 lets you remotely execute applications or an entire desktop on a Windows-based session host server from a wide range of devices over virtually any type of network connection; it also lets you remotely execute virtual machine-based (virtual) desktops on a Hyper-V-based virtualization host server. A server hosting Remote Desktop Services sessions can be referred to as a Remote Desktop Session Host (RDSH) Server, and a RDS server hosting virtual machines can be referred to as a Remote Desktop Virtualization Host (RDVH) Server.

Client Access Licenses
If the workstations in your organization are networked, you likely depend on network server software to perform certain functions, such as file and print sharing. To legally access this server software, a Client Access License, or CAL, may be required. A CAL is not a software product; rather, it is a license that gives a user the right to access the services of the server.
Licensing software with Client Access Licenses can be complicated due to the technical nature of server products and networks. Microsoft offers a device-based CAL (Device CAL) or a user-based CAL (User CAL) for purchase. In addition, an External Connector (EC) license is offered for some products as an optional alternative to address specific customer scenarios.
This overview is for reference purposes only. Before purchasing, you should visit the "How to Buy" section for each product and consult your Microsoft representative or local reseller regarding your specific licensing needs.

User CALs
With the User CAL, you purchase a CAL for every user who accesses the server to use services such as file storage or printing, regardless of the number of devices they use for that access. Purchasing a User CAL might make more sense if your company employees need to have roaming access to the corporate network using multiple devices, or from unknown devices, or simply have more devices than users in your organization.

Device CALs
With a Device CAL, you purchase a CAL for every device that accesses your server, regardless of the number of users who use that device to access the server. Device CALs may make more economic and administrative sense if your company has workers who share devices, for example, on different work shifts.
Specificaties
---
Technische details
Software versie
2008 R2
Licentie
Aantal licenties
1 licentie(s)
Minimale systeemeisen
Minimale RAM
512 MB
Minimale processor
1.4 GHz
Minimale systeemeisen
VGA 800 x 600 px
Aanbevolen opslagschijfruimte
32 GB
Software
Compatibele besturingssystemen
Windows Server 2008 R2
Link naar fabrikant

http://www.microsoft.com/windowsserver2008/en/us/rds-product-home.aspx
---